Hon. Chairman's message

Vietnam has the opportunity to develop new and successful businesses through expansion, identification of highly qualified personnel, and retention of talented personnel.
WHAT CAN VIETNAM DO TO BE A COUNTRY OF STRONG ORGANIZATIONS AND TALENT POOL?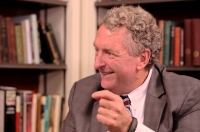 "What can Vietnam do to be a country of strong and effective organizations, businesses as well as talent pool?" is a current question that attracts lots of public concerns in the international integration. The Citizen Knowledge Newspaper was honored to interview Prof. Dave Ulrich known as the "Father" of Modern Human Resource (from Michigan University, USA), ranked as the #1 Management Educator and guru by Business Week and Dr. Nguyen The Vinh, Delegate of Hanoi City People's Council and Executive member of WFPMA Global Studies Committee concerning to the problem above.